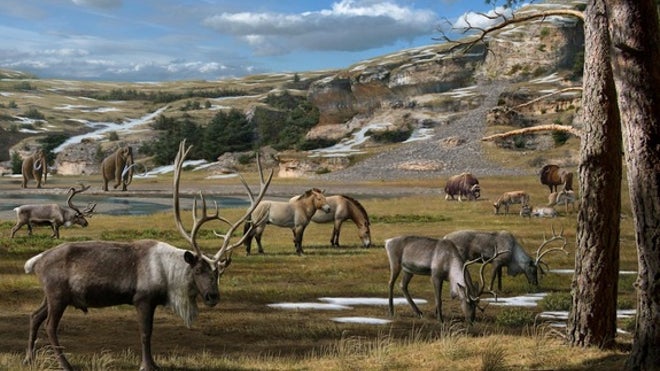 Woolly mammoths, rhinos and other ice age beasts may have munched on high-protein wildflowers called forbs, new research suggests.

And far from living in a monotonous grassland, the mega-beasts inhabited a colorful Arctic landscape filled with flowering plants and diverse vegetation, the study researchers found.

The new research "paints a different picture of the Arctic," thousands of years ago, said study co-author Joseph Craine, an ecosystem ecologist at Kansas State University. "It makes us rethink how the vegetation looked and how those animals thrived on the landscape."

The ancient ecosystem was detailed Wednesday in the journal Nature.
http://www.foxnews.com/science/2014/02/06/woolly-mammoths-and-rhinos-ate-flowers/

_________________
"Got 16 days / got a bottle and a rosary

God I wish that you were close to me"

- Whiskeytown
---
Permissions in this forum:
You
cannot
reply to topics in this forum