There's a new restaurant in Norway that is five and a half meters below the surface, exposing you to the wonders beneath the sea.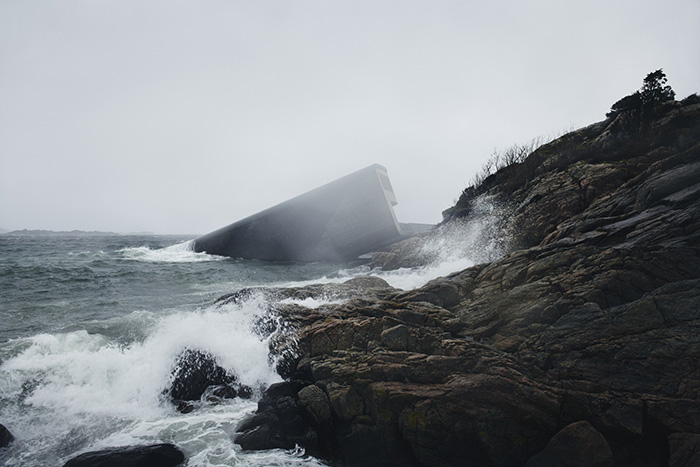 Photo credit: Ivar Kvaal
Europe's first underwater restaurant, Under, welcomed guests in Lindesnes, Norway on March 20th, 2019.
In Norwegian, "Under" has the dual meaning of "below" and "wonder".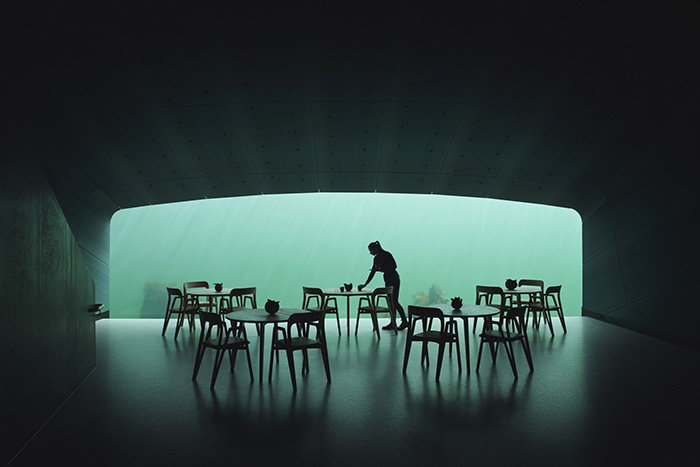 Photo credit: Ivar Kvaal
The restaurant also functions as a research center for marine life, providing a tribute to the wild fauna of the sea and to the rocky coastline of Norway's southern tip.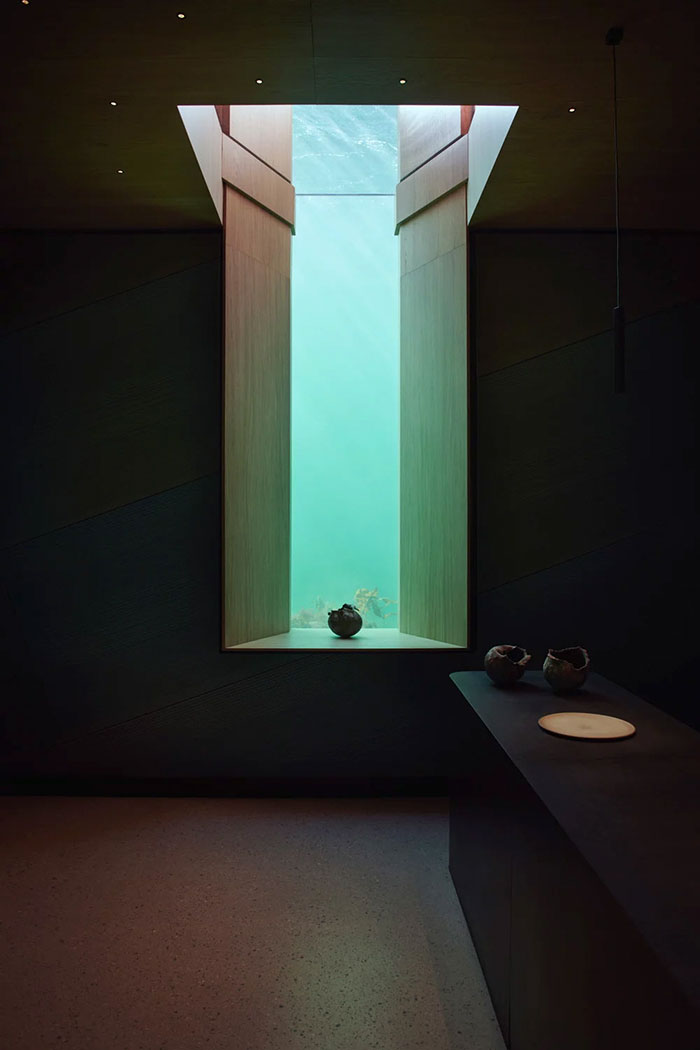 Photo credit: Ivar Kvaal
"Under is a natural progression of our experimentation with boundaries, says Snøhetta Founder and Architect, Kjetil Trædal Thorsen.
"As a new landmark for Southern Norway, Under proposes unexpected combinations of pronouns and prepositions, and challenges what determines a person's physical placement in their environment."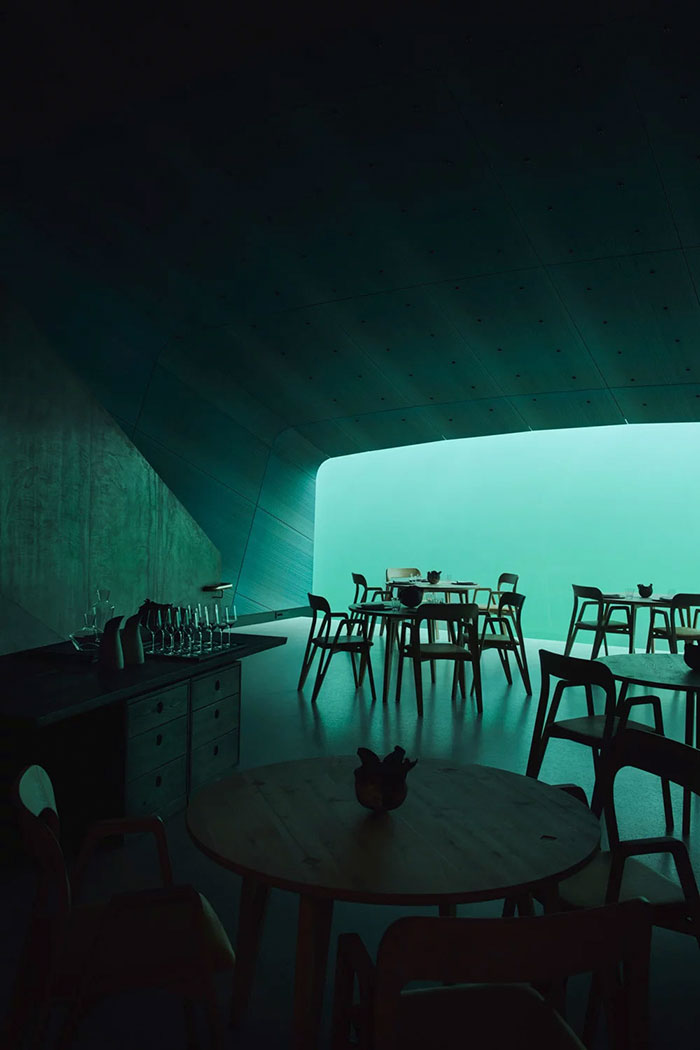 Photo credit: Ivar Kvaal
He continued: "In this building, you may find yourself under water, over the seabed, between land and sea. This will offer you new perspectives and ways of seeing the world, both beyond and beneath the waterline."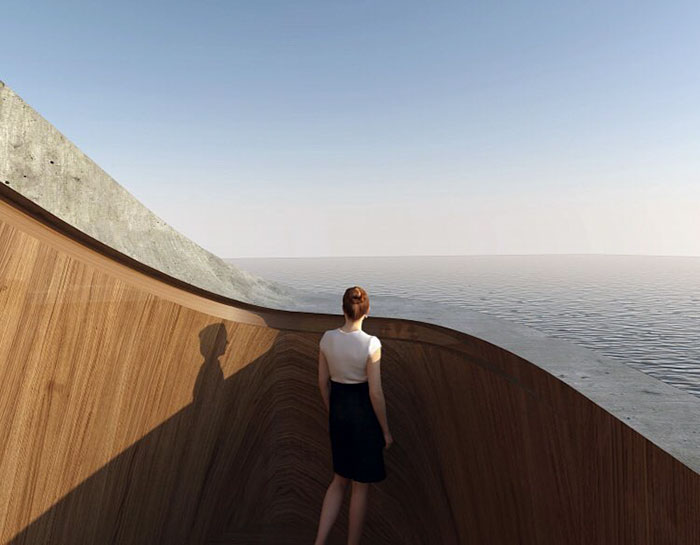 Photo credit: Ivar Kvaal
"For most of us, this is a totally new world experience. It's not an aquarium, it's the wildlife of the North Sea. That makes it much more interesting. It takes you directly into the wildness," Rune Grasdal, lead architect of Under, told Dezeen. "If the weather is bad, it's very rough. It's a great experience, and to sit here and be safe, allowing the nature so close into you. It's a very romantic and nice experience."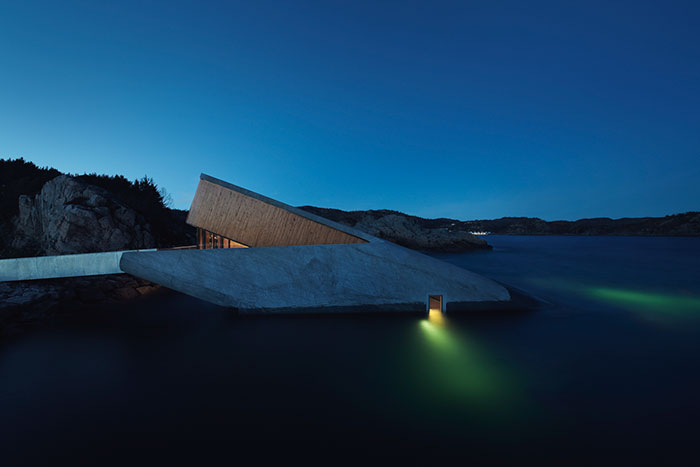 Photo credit: Ivar Kvaal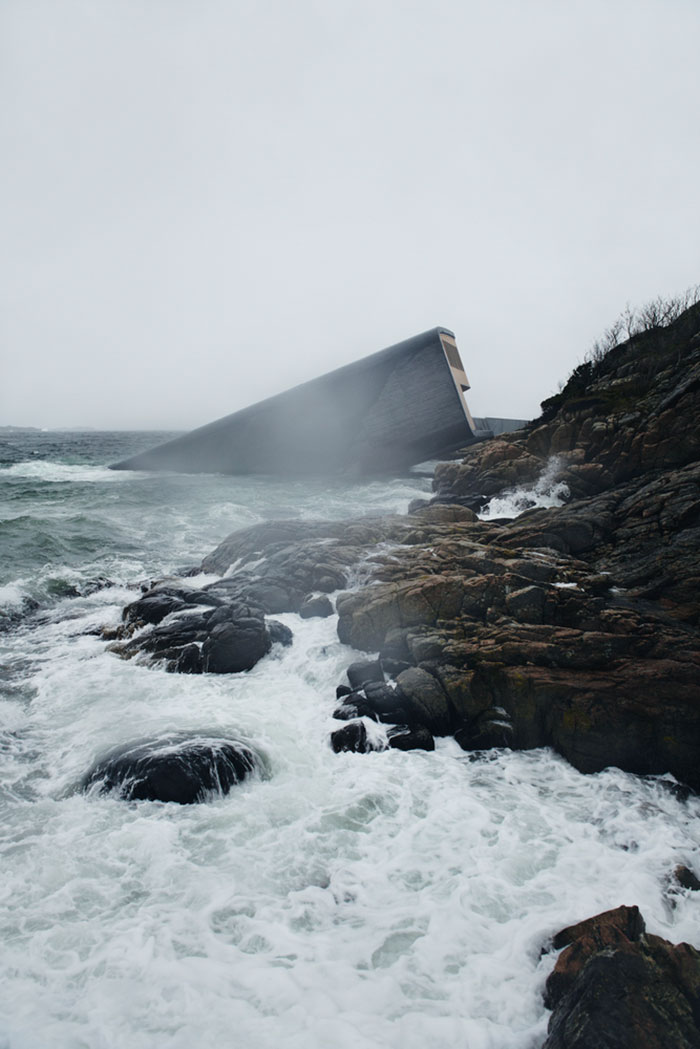 Photo credit: Ivar Kvaal
Learn more about this project on Snohetta.com
https://www.sunnyskyz.com/blog/2747/There-s-A-New-Underwater-Restaurant-In-Norway-And-It-Looks-Amazing
---
Permissions in this forum:
You
cannot
reply to topics in this forum