We all know parents love a good baby cake smash, but the donut smash might be even cuter.
In honor of National Donut Day, photographer Sarah Gibson of Indigo Bird Photography took pictures of an adorable baby named Atlas smashing a donut dessert spread. And clearly, he loved it.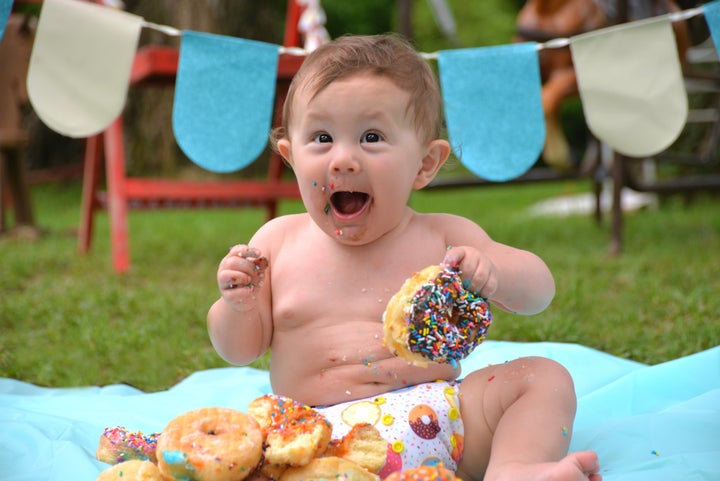 SARAH GIBSON/INDIGO BIRD PHOTOGRAPHY
Atlas' mom reached out to Gibson about doing a themed photo shoot for his first birthday, the photographer suggested a donut smash, and the rest was history. 
The photographer said the baby was "intrigued" when he saw the dozen colorful donuts and "just went to town once he tasted the icing!"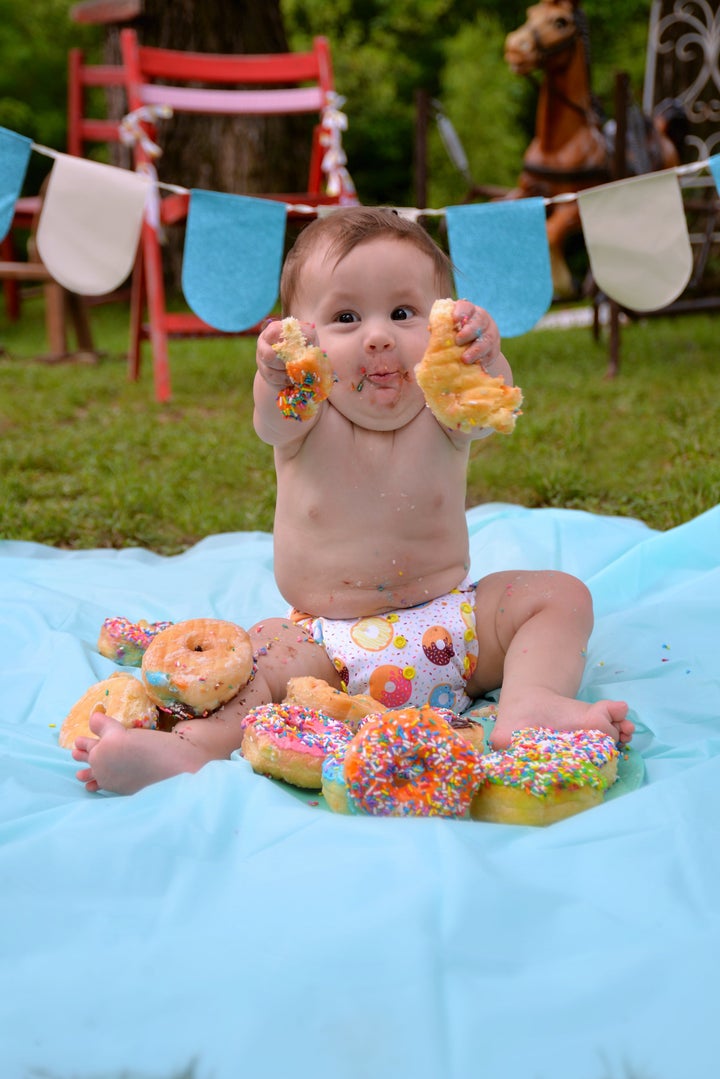 SARAH GIBSON/INDIGO BIRD PHOTOGRAPHY
"He liked the chocolate frosting the best! He tried all of the flavors, but kept going back to the chocolate one. That's a baby after my own heart!" she added.
Atlas' big brother, Malachi, helped out by singing and dancing to get his baby to look at the camera instead of the donuts the whole time. 
SARAH GIBSON/INDIGO BIRD PHOTOGRAPHY
http://www.huffingtonpost.com/entry/it-doesnt-get-much-cuter-than-this-babys-donut-smash-photos_us_5931b712e4b02478cb9b4e9f?section=us_good-news
---
Permissions in this forum:
You
cannot
reply to topics in this forum