And even though you aren't 21 anymore, I promise you that I have no thought yet of trading you in!
Have a great day babe
I love you so much.

_________________
"If we extend unlimited tolerance even to those who are intolerant, if we are not prepared to defend a tolerant society against the onslaught of the intolerant, then the tolerant will be destroyed, and tolerance with them."

– Karl Popper
Happy Birthday Eddie
The sun is shinning and hence its a beautiful day all round
Hope you have a wonderful day 

Didgee




Posts

: 844


Join date

: 2020-06-09



Ben Reilly and eddie like this post

_________________
"Truth is ever to be found in the simplicity, and not in the multiplicity and confusion of things." — Isaac Newton

'The further a society drifts from truth the more it will hate those who speak it.'  — George Orwell

Tommy Monk




Posts

: 25550


Join date

: 2014-02-12



Happy Birthday. I like this idea of counting every other year.

_________________
pa·ter·nal·ism

noun

The policy or practice on the part of people in positions of authority of restricting the freedom and responsibilities of those subordinate to them in the subordinates' supposed best interest.

Maddog

The newsfix Queen




Posts

: 11794


Join date

: 2017-09-23


Location

: Texas



Happy Birthday Gemini girl

gelico




Posts

: 1403


Join date

: 2019-05-03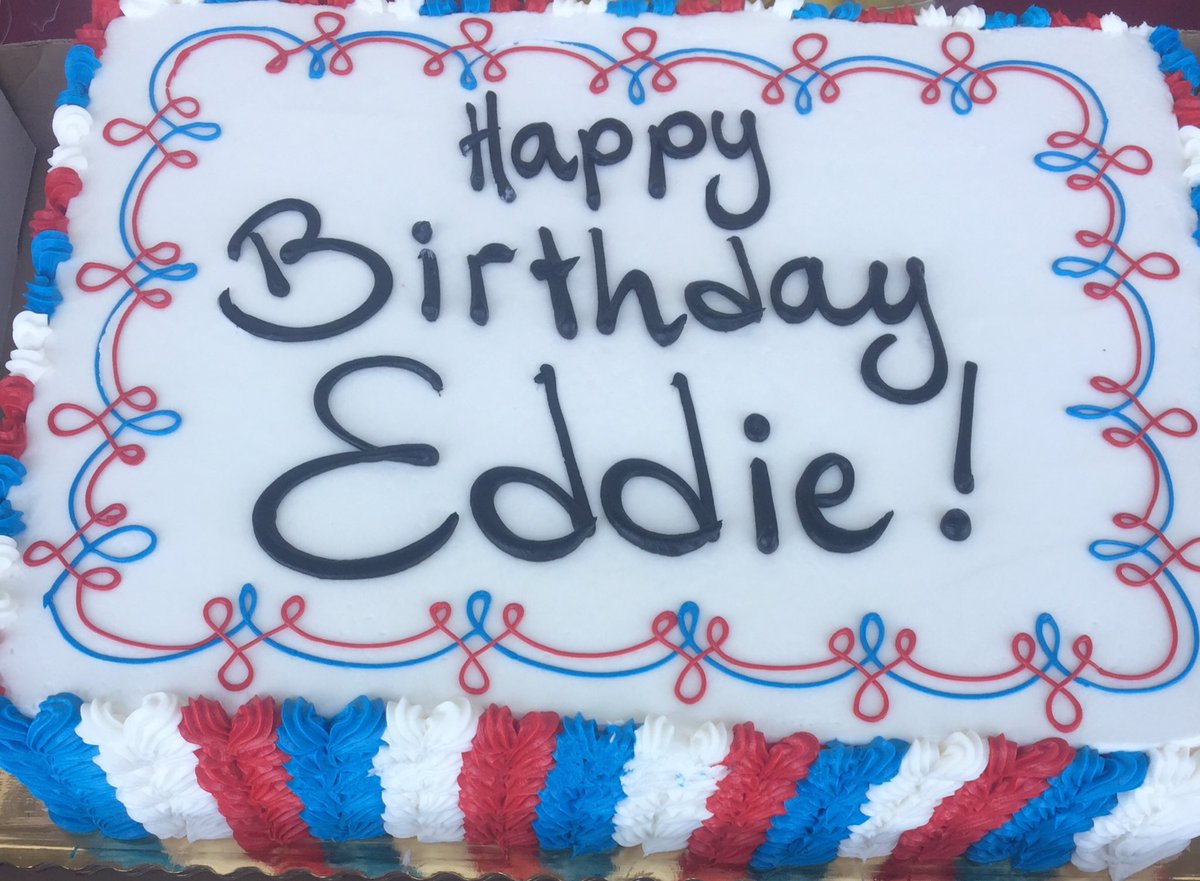 _________________
"Little thieves are hanged, but great thieves are praised." — Old Russian proverb, offered by Vladimir Putin to Donald Trump, Helsinki, July, 2018.

"What's yours is mine, and what's mine is mine." ― Old Republican proverb.

"I don't stand by anything."  ― Donald Trump, interview with John Dickerson, 5.1.17...

"That's libertarians for you — anarchists who want police protection from their slaves." ― Kim Stanley Robinson, Green Mars (1993).

Original Quill




Posts

: 36424


Join date

: 2013-12-19


Age

: 56


Location

: Northern California




_________________
Not everyone likes me, but not everyone matters.

Syl




Posts

: 22840


Join date

: 2015-11-12


Location

: Here, There and Everywhere.



eddie and Maddog like this post

HoratioTarr




Posts

: 9882


Join date

: 2014-01-12



eddie and Maddog like this post
Thank you everyone! Felt a tad fed up on my actual birthday, no idea why, just a low days guess, but had a nice dinner out with Ben and my little girl (who ate like a person that's never seen food before).
All in all, another year older and none the wiser.
_________________
"Do I contradict myself? Very well; I contradict myself. I am vast, I contain multitudes"
~ Walt Whitman

eddie

King of Beards. Keeper of the Whip. Top Chef. BEES!!!!!! Mushroom muncher. Spider aficionado!




Posts

: 42576


Join date

: 2013-07-28


Age

: 22


Location

: England



---
Permissions in this forum:
You
cannot
reply to topics in this forum