Satellite images of mass graves in the city of Qom suggest Iran's coronavirus epidemic is even more serious than the authorities are admitting.

The pictures, first published by the New York Times, show the excavation of a new section in a cemetery on the northern fringe of Iran's holy city in late February, and two long trenches dug, of a total length of 100 yards, by the end of the month.

They confirm the worst fears about the extent of the epidemic and the government's subsequent cover-up. On 24 February, at the time the trenches were being dug, a legislator from Qom, 75 miles (120 km) south of Tehran, accused the health ministry of lying about the scale of the outbreak, saying there had already been 50 deaths in the city, at a time when the ministry was claiming only 12 people had died from the virus nationwide.

The deputy health minister, Iraj Harirchi, held a press conference to "categorically deny" the allegations, but he was clearly sweating and coughing as he did so. The next day, Harirchi confirmed that he had tested positive for the Covid-19 virus.
https://www.theguardian.com/world/2020/mar/12/coronavirus-iran-mass-graves-qom
Fucking hell. I wonder why Iran and China have been so hard-hit?

_________________
"Hatred is the coward's revenge for being intimidated."

– George Bernard Shaw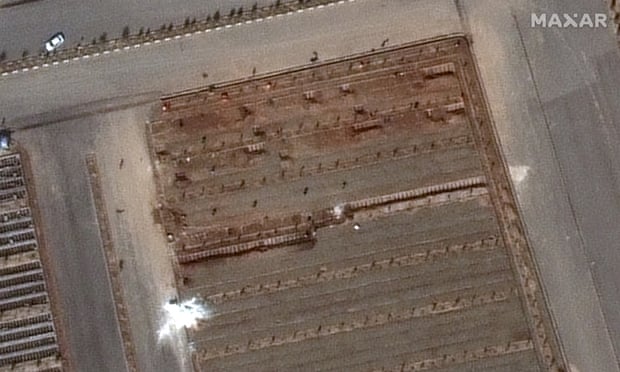 _________________
"Hatred is the coward's revenge for being intimidated."

– George Bernard Shaw
And Iran government are keeping quiet about it too...
_________________
"Do I contradict myself? Very well; I contradict myself. I am vast, I contain multitudes"
~ Walt Whitman

eddie

King of Beards. Keeper of the Whip. Top Chef. BEES!!!!!! Mushroom muncher. Spider aficionado!




Posts

: 41507


Join date

: 2013-07-28


Age

: 21


Location

: England





As I've said countless times on the main Corona thread... you can't trust the accuracy of the figures from China or Iran...


If you remove China and Iran figures from the calculation of death rate using only the results of recovered cases and those who have died, then the death rate is much higher than we are being told...




_________________
"Truth is ever to be found in the simplicity, and not in the multiplicity and confusion of things." — Isaac Newton

'The further a society drifts from truth the more it will hate those who speak it.'  — George Orwell

Tommy Monk




Posts

: 24779


Join date

: 2014-02-12



---
Permissions in this forum:
You
cannot
reply to topics in this forum